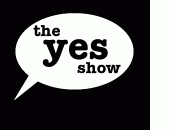 What we do:
The Yes Show offers dynamic team building
workshops for corporate clients. Through the use of
improvisational games, songs & stories, Yes Show workshops
create environments that enhance listening skills, facilitate cooperation,
and discover fresh approaches to problem solving. We focus on exploring
a developed sense of observing, a heightened sense of urgency, and an
ability to transcend stat replies. The exercises enable your team to
become adept at communicating with speed and thoroughness,
which manifests itself in a greater understanding of how
to serve clients and their needs.

Clients:
Companies as diverse as Con Edison, ESPN, Oil of Olay, Verisk, and
Saatchi & Saatchi, have achieved new levels of innovation,
teamwork, and performance, after receiving
The Yes Show Workshop training.